Description
Long, east facing wall that tends toward shade throughout the day. Contains several areas that include some of the best moderate crack climbs in the entire state, as well as the current single hardest pitch in the state. The style varies from slab to steep, with a little bit of everything in between.
Here is the order of the crags from L -> R
1) Crackhouse alley
2) Confederate Cracks
3) Walls of Moria
4) The Arcade
5) Street Fighter Wall
6) Ren and Stimpy
7) Prophecy Wall
8) Titanic Boulder
9) Titanic Wall
10) The Doomsday Wall

-West Side boulding
Idaho Boulders
Greenroom
Black Cave
Getting There
Can be approached from the south via the Idaho boulders trail (park at the outpost, hike the stairs south of the outpost, then continue south past the cabin on the trail. Trends uphill and eventually reaches the idaho boulders and a choice to go right or left depending on the crag) or the north via the north forty trail. there are several offshoot trails that get you to specific crags, so the routes you want to do will dictate the approach.
Classic Climbing Routes
at West Side
Mountain Project's determination of the classic, most popular, highest rated climbing routes in this area.
More Classic Climbs in West Side »
Weather Averages
| | |
| --- | --- |
| High | Low |
| Precip | Days w Precip |
All Photos Within West Side
Most Popular
·
Newest
·
Random
More About West Side
Printer-Friendly
What's New
Guidebooks (4)
Featured Guidebooks: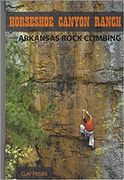 ---