Gar Crack
Avg: 3 from 1 vote
Your Difficulty Rating:
-none-
Change
Description
A splitter ring lock to perfect hands crack that arcs left across a slightly overhung face. Sit start in the base of the crack then climb smiling to the top. The walk off is straight back along the ridge which puts you at the base of Ego slave or down climb the last few moves and jump down to the the top of the flat boulder below it. Makes a great warm up for some of the harder problems in the area.
Location
Just as you break right for the torcher at the boulder with the short left leaning finger crack look uphill for the splitter crack at the top of short deer trail.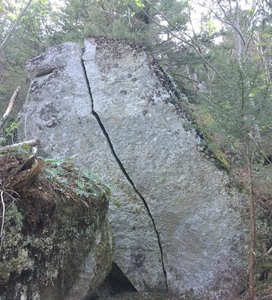 ...
0