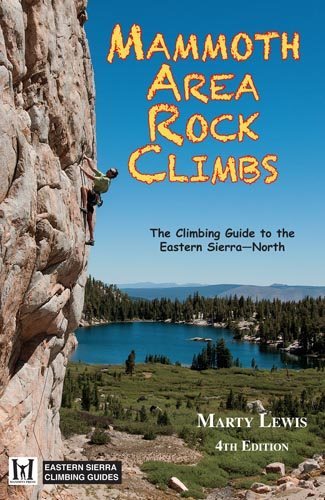 Marty Lewis (2014) Maximus Press ISBN: 978-0-9824988-2-8
This 4th Edition is the latest version of Marty Lewis's standard guidebook for the greater Mammoth area.

Details crags from Tioga Pass in the north to Rock Creek in the south, including Clark Canyon, Dike Wall, Benton Crags, Bear Crag and more.

Mammoth Area Rock Climbs: the Climbing Guide to the Eastern Sierra—North
Marty Lewis
October 2014 - 4th Edition
376 pages - 5.5" x 8.5"
ISBN: 978-0-9824988-2-8
Maximus Press
Eastern Sierra Climbing Guides Vol. 2

•Rock Creek
•Way Lake
•Bear Crag
•Clark Canyon
•Deadman Summit
•Tioga Cliff
...