The Climber's Guide to the Shawangunks: The Trapps
---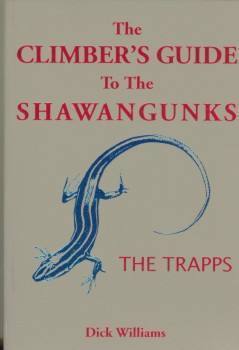 Dick Williams, Vulgarian Press, 2004.
A new comprehensive edition of Williams' Trapps guidebook. Includes detailed route descriptions, photos of the routes, drawings showing access trails, quality ratings and protection grades.

Bonus material includes: detailed history section, geology, new descriptions, new ratings, new variations, link-ups, rappel stations, and new routes.

The definitive guide to The Trapps; referred to by Gunks locals as the "Grey Dick".