Slabcat
Avg: 2.5 from 4 votes
Your Difficulty Rating:
-none-
Change
Access Issue:
Private Property
Details
Off Leon Road, South of Domenigoni Parkway near Holland Rd
Description
Begin on really good holds on the south face of the boulder. Work left towards arête using the crack. Traverse the arête further left and top out via a nice slap using crimps and knobs.

Traverse can be extended for a more difficult route. V1 to V3 depending on where you begin.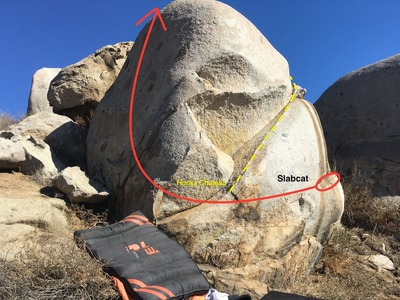 Slabcat
0