Logjammin
Your todo list:
Your stars:
Your rating:
-none-
[change]
Your ticklist:
[add new tick]
Your opinion of this PAGE:
[0 people like this page.]
BETA PHOTO: The north side of Little Lebowski's. The climber ...
Printer View
The dude treats objects like women, man!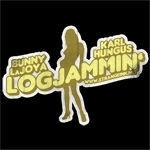 Description
I found the crux is near the middle after the 2nd bolt. In the evenings and mornings this climb is in the shade and surrounded by large oak trees, bugs can be a problem but the rock is very unique on this side. There is a rather large pocket just to the right of Logjammin.
Location
In the main area walk north east around the corner under the oak tree the climbing is on the east side opposite of the ocean.
Protection
4 bolts 2 chains (?) at the top. They can be hard to see especially on
Face Down in the Muck
to the right. I seem to remember that one of the anchors was a spinner. Has someone fixed this?
By Joseph Stover
From: Batesville, AR
Oct 25, 2009


Got shut down on the crux today. thin slopers indeed.
By Brian Paden
From: Goleta CA
Sep 17, 2010


The bolts are quite loose but I fell on them repeatedly and they seem to be all right. Tricky beta. First bolt is about 15ft off the deck but the moves up to it are trivial.
By Joseph Stover
From: Batesville, AR
Feb 17, 2011


Were the bolts actually loose, or just spinning hangers?
By andy patterson
Administrator
From: Carpinteria, CA
Feb 19, 2011


A spinning hanger does not necessarily mean the bolt is bad. I'd be more worried about the soft nature of the rock.
By Olivia Offutt
Feb 5, 2013


Spinning hangers, not loose bolts. Finish is a chain and a bolt. Rock is super sandy- brushing holds makes a huge difference if it hasnt been trafficked in a while. The fall from the crux can be slightly dangery because of the cave underneath. Super fun route.