Arête de Corte
5.8 PG13, Trad, 800 ft (242 m), 6 pitches,
Avg: 2 from 1 vote
FA: Martial Lacroix on 18 February 1999
International > Europe > France > Corsica > Restonica > Punta di Zurmulu
Description
A somewhat rambling but fun tafoni ride up a ridge overlooking the town of Corte to the east.
Normally done in six pitches, the climbing goes quickly up highly featured terrain.
From the staging area, the first pitch is lower angle and climbs up to a pine tree belay. The second pitch follows slab up to a belay on a prickly juniper. Descend slightly to start the third pitch, which passes a bolt in the middle of the slab and belay. Easy travel for the fourth pitch to the base of a steep pillar. The fifth pitch climbs up steep terrain passing a couple of bolts and is the best pitch on the route. Belay in tafoni. The last pitch finishes the steeps (one pro bolt) and rolls over to ramble up the last slab, with a single pro bolt, to the top of the formation.
Enjoy the views to the east of Corte and beyond and to the west up the Restonica Gorge.
Descent: rappel down the west side of the formation in two shorter 30m rappels the first one ending at a large platform. Take trail back to base of route then back down to road.
Location
From Corte, take the D623 and after only 1 kilometer, locate the hotel sign for "les jardin de la glacière", From one of the parking lots across the road from or just past the hotel, go left or right of a fence protecting a small olive grove. Find and follow a limestone layer to the right to reach the foot of the ridge. Follow the cairned trail which arrives at the staging area for the popular Arête de Corte route.
Hike to base of route from road should take around 45 minutes.
Protection
A selection of quick draws (8 or so) and single and double length slings (8-ish). A couple of small cams in the range of .2 to .5 might be useful.
Photos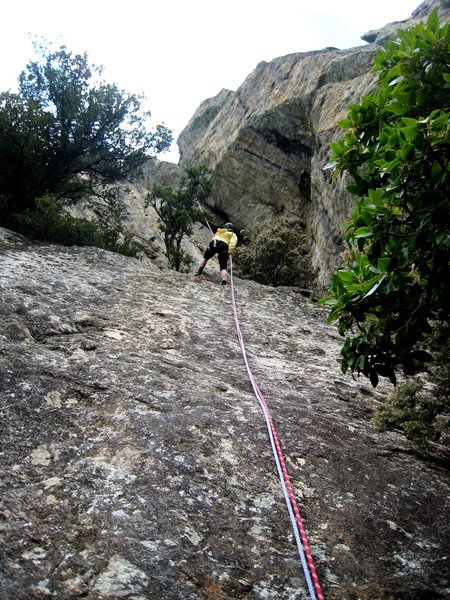 Rappel down west side of Arête de Corte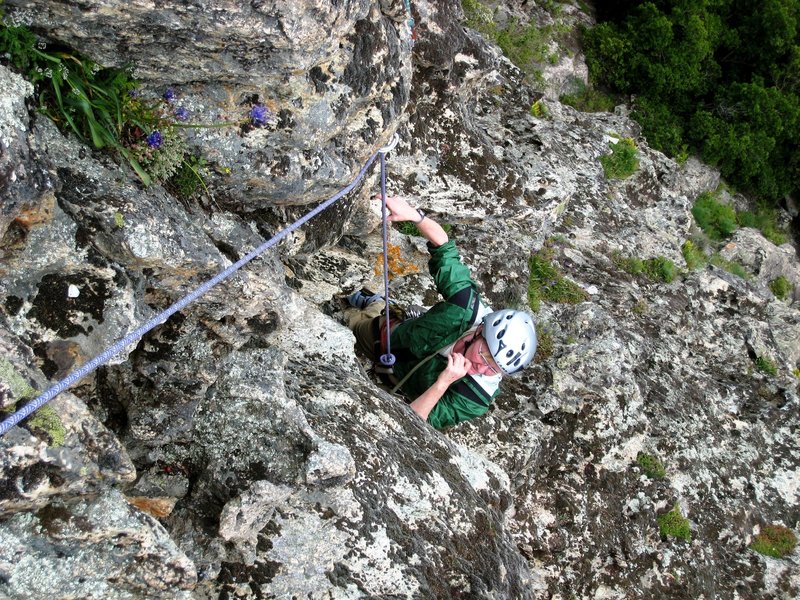 Near the top of Arête de Corte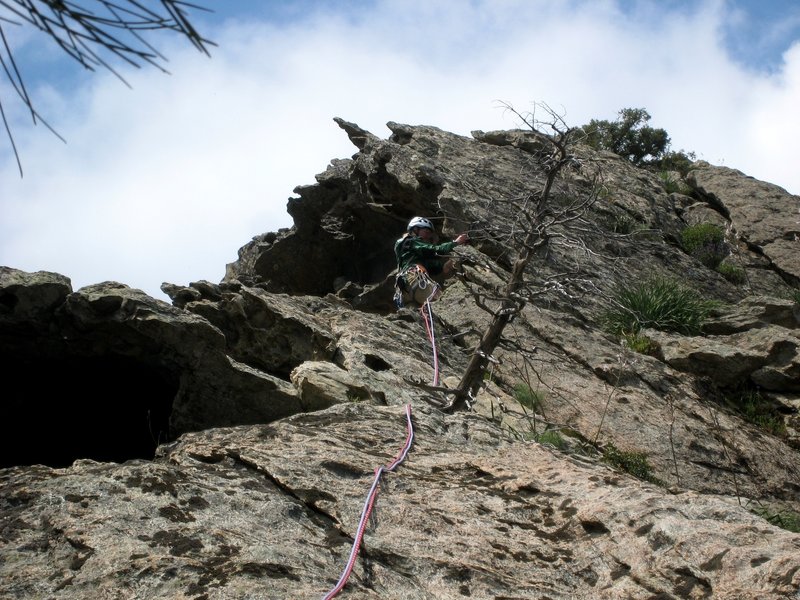 Second pitch of Arête de Corte - Roylnn gets the rope up there on 01 May 2009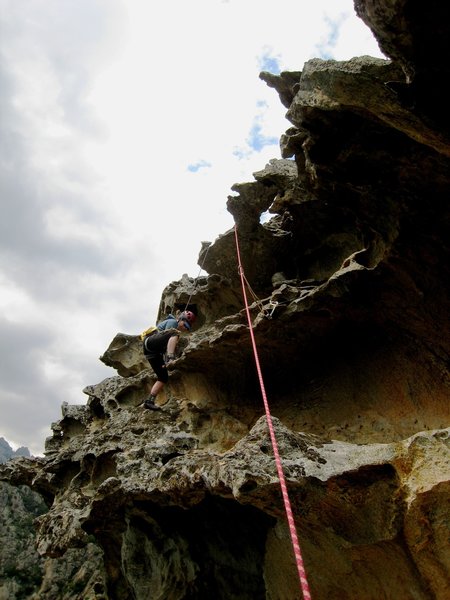 Some crazy steep tafoni climbing on Arête de Corte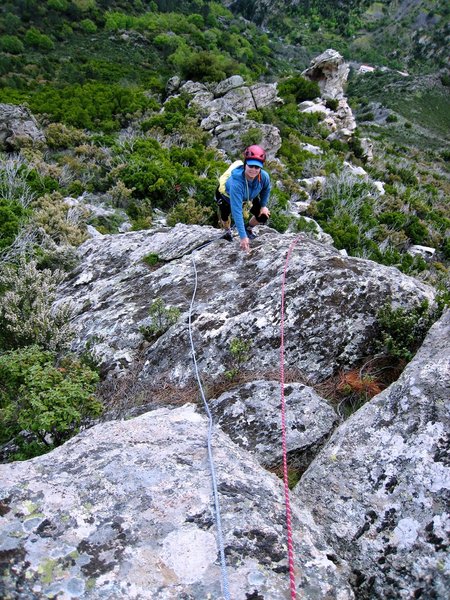 Carol rallies up the first pitch of Arête de Corte - 01 May 2009