Takur Ghar
V2, Boulder, 15 ft (5 m),
Avg: 2 from 1 vote
FA: Jason Copeland
Colorado > Colorado Springs > Air Force Academy > Mt Ansel > Robert's Ridge > Takur Ghar
Access Issue:
Located on USAF Academy
Details
Follow proper procedures for base access at usafa.edu/visitors/getting-on-base/
Description
Takur Ghar Mountain, Afganistan is where Robert's Ridge is located.
Sit start on a small two hand jug. This is short, fun, and powerful.
Location
See the Robert's Ridge map.
Photos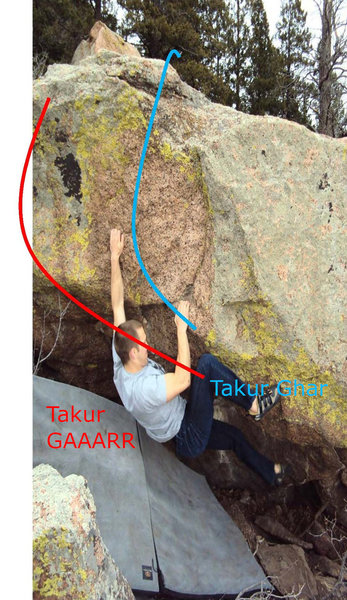 Takur Ghar South routes.