Cool But Concerned
5.9, Trad,
Avg: 2 from 2 votes
FA: unknown
International > N America > Canada > Ontario > Ontario S Bould… > Calabogie > Main Cliff > Easy Way Down Sector
Description
A early small roof protected by a single bolt followed by several horizontal finger and hand cracks. Top out on thin vertical and horizontal finger cracks on a slightly slab face.
Location
Located roughly twenty feet left of second easy way down, this wall features several closely grouped trad climbs. A small roof with a single bolt will identify the start of this climb.
Protection
One bolt and fixed anchors
Photos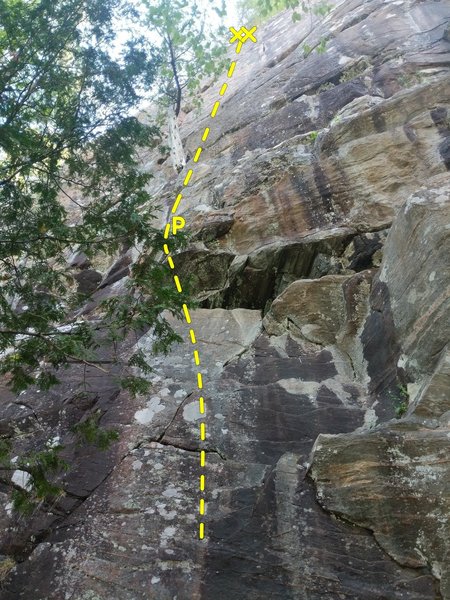 Cool But Concerned