28 Beers Later
Avg: 3.2 from 15 votes
Your Difficulty Rating:
-none-
Change
Description
A surprising hidden gem that sits below the ledge of Bobcat Cringe. Excellent moves the entire way up with the crux at the 3rd bolt. Well bolted with an easy to reach anchor from the Bobcat Cringe ledge.
Location
On the trail to Lookout Point proper. Walk past the handline to the Bobcat Cringe ledge and it'll be on the left after about 40 ft.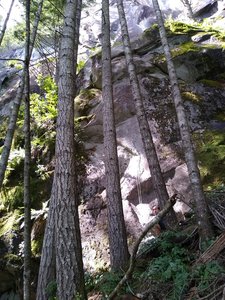 Fun!
0