Tony's Dyno
V7, Boulder,
Avg: 1 from 3 votes
FA: Tony Brengosz
Wisconsin > Northern Highlands > Dave's Falls Co… > Aberdeen Quarry (North)
Description
SDS on sidepull rail. Hit a small slopey rail and bust right to a good hold.
Location
Up and right of Menhir and Bone & Amber. From the tracks, follow the social trail to the top of the dome and follow it straight back to the overlook. Cut down the talus to the left.
Protection
1-2 Pads
Photos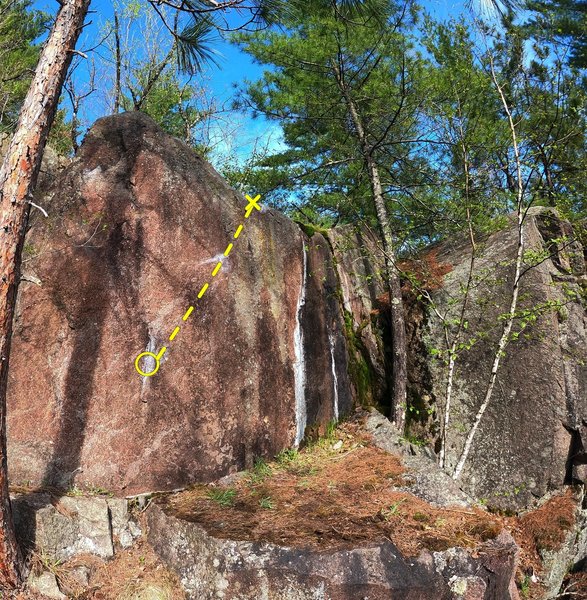 Tony's Dyno