Skipping Class
V-easy, Boulder,
Avg: 2 from 1 vote
FA: unknown
W Virginia > Cheat Canyon > Snake Hill Wild… > Junction Boulders > Learning Boulder
Description
Sit Start, Top Out
Starts on a protruding sidepull. Go up and right through some flakes and then top out.

If all of the holds on this one break except for the start hold you can still dyno to the top which goes around V0.
Location
Starts on the side pulls to the right and below the prominent triangular feature.
Photos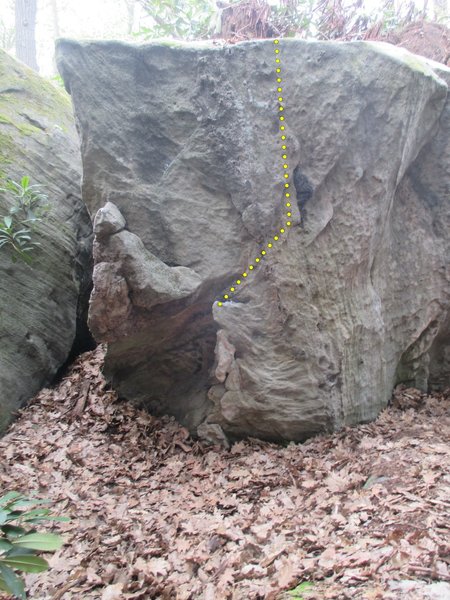 Skipping Class