Toy Box
V1, Boulder, 12 ft (4 m),
Avg: 2 from 2 votes
FA: Mazzi Childers
Wisconsin > Northwest > Interstate Park > Hidie Hole
Description
Sit start in the crack. get into position and power up to the top ledge. Use the big hands on top of the block and big feet to top out.
Location
To the right of One piece, about 10 feet. There is a large Crack cascading the whole length of the face from top to bottom.
Protection
at least 2 pads
Photos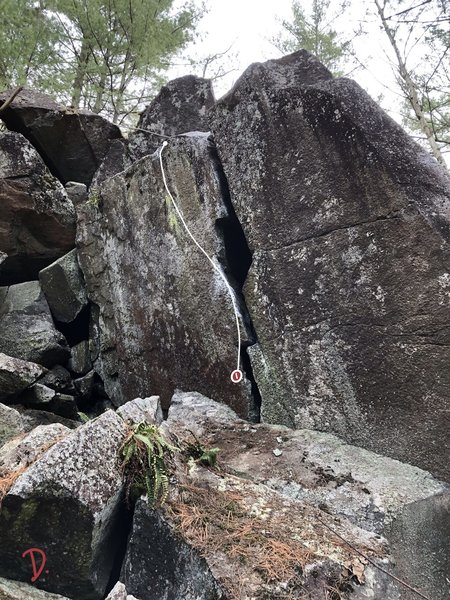 Toy Box face