Wicked Mans Rest
V5, Boulder, 13 ft (4 m),
Avg: 2.4 from 5 votes
FA: unknown
Maryland > Liberty Reservoir Oak…
Access Issue:
Boulders cannot be accessed from Oakland Road
Details
Oakland Road is the easiest access to the somewhat spaced boulders. However, there is no legal parking on Oakland Road. I am not completely sure how many of the boulders are on private property. If you do make the trek from Wards Chapel or find easy access just be careful of the residents. One of the boulders found by John Kelbel, called the Oakland Mill Boulder should be accessed with caution.
Description
Left of "Right Hand of The Leper: Your body will most likely be compacted into the small corner where you will match on two good crimps on the start of the 50° overhang.
Beta Video:
youtube.com/watch?v=m3uQu2w…
;
Location
At Liberty Reservoir, a very easy and short short approach:

(1) Driving south from the intersection of Nicodemus Rd and Ivy Mill Rd, pull off to the side of the road to park: 39°26'09.7"N 76°52'12.9"W

(2) Coming down south from the intersection, you should be able to see it from the road if there isn't any vegetation. Roughly the GPS Location: 39°26'10.9"N 76°52'16.4"W

From the parking area mentioned in (1), you should be able to follow a trail system going northwest, follow the trail system for about 3-6 minutes until you see the obvious HUGE overhang rock that will be on the left side of the trail. Roughly around the GPS cords mentioned in (2).
Protection
One pad, don't need a spotter, the landing is super clean!
Photos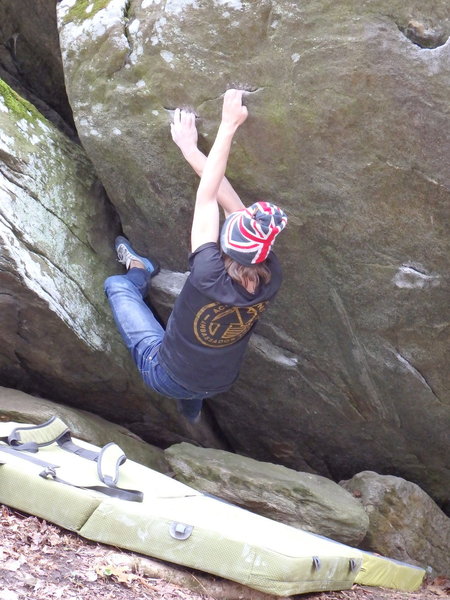 Wicked Man's Rest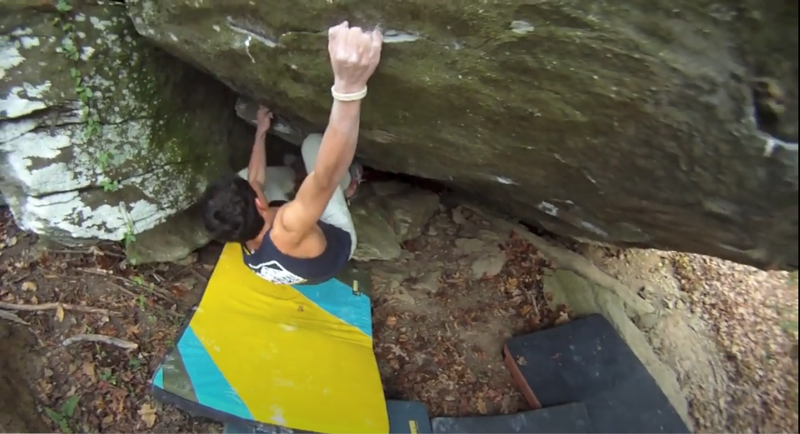 John Isola