hiéroglyphes
5.10b/c, Sport,
Avg: 3.5 from 2 votes
FA: Dominique trudeau 1994
International > N America > Canada > Quebec > 15. Laurentians > Val-David > Dame de Coeur > c. Pain de sucre
Access Issue:
Site access fees - Frais d'accès
Details
This area is under the Parc Régional de Val-David Val-Morin administration, a daily fee is required to climb, hike, bike etc in the park, FQME members benefit from a rebate as well as group outings.
parcregional.com
Description
Technical line with several mantles which makes the charm of the route. Once on the ledge end on Vipère.

Ligne technique avec plusieurs rétablissement qui fait le charme de la voie. Une fois sur la vire finir dans Vipère.
Location
Second line of bolts to the right of the cave formed by the large block that fell.
Climb on the ledge and reach the bolt on the face.

Deuxième ligne de plaquettes à la droite de la grotte formée par le gros bloc qui est tombé.
Monter sur la vire et aller chercher la plaquette sur la face.
Protection
bolt
Photos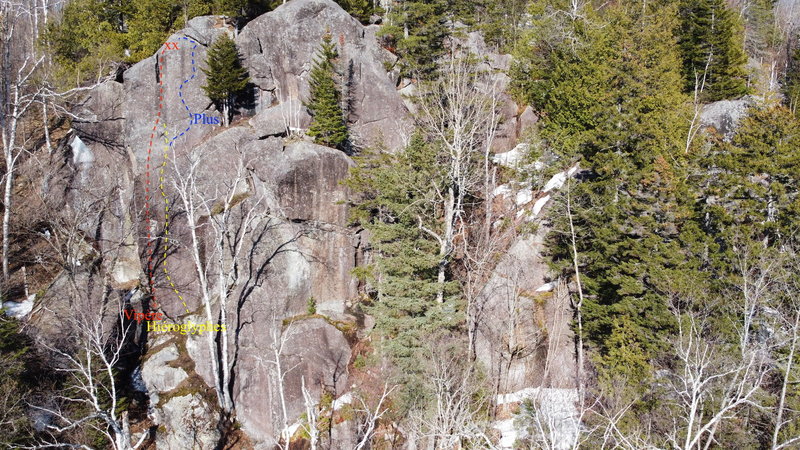 topo