Asylum
5.8+, Sport, 50 ft (15 m),
Avg: 2.7 from 3 votes
FA: Eric Lewis
Missouri > EM: Robinson Bluff > 1: South, Climb… > F: Dark Hollow
Description
Belay from top tier, with belayer protection bolt. Climb past ledge to get to left part of roof. Crux is the first few moves through the left side of the roof. Stretch for the nice shelves to get past the bulge. Small hands at top but still good holds and a god send left hand 2 finger pocket if you find it. Really fun route.
Location
Right route on West facing wall.
Protection
8 Bolts. Hooks at anchors.
Photos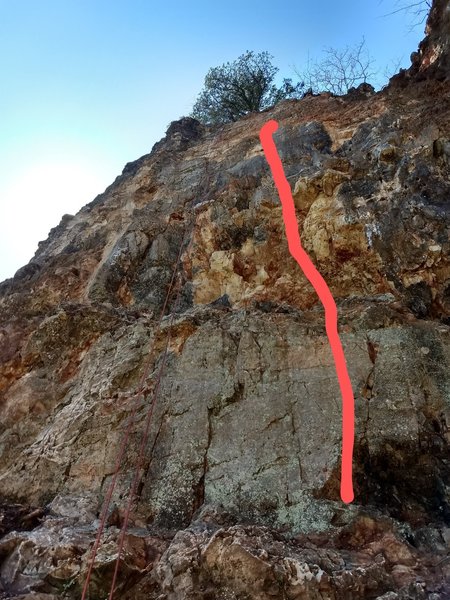 Asylum