Chenoo
WI5, Ice, Alpine, 150 ft (45 m),
Avg: 4 from 1 vote
FA: Michel Martin and Greg Hughes, February 2020
International > N America > Canada > Nova Scotia > Cape Chignecto Ice > Little Bald Brook
Description
Giant cannibal ice monsters, similar to the Windigo of the Anishinabe and other northern tribes. Chenoos were once human beings who either committed terrible crimes or became possessed by evil spirits, causing their hearts to turn to ice. Pronounced cheh-noo.
Source:
native-languages.org/mikmaq…
Steep, sustained, climbing to some wild formations including large umbrellas near the top. A very enjoyable route.
Location
This route is the first line encountered in the cove as you enter from the north. It can easily be rappelled or you can drop in near the beginning of the cove and walk the beach at low tide.
Protection
A rack of screws.
Photos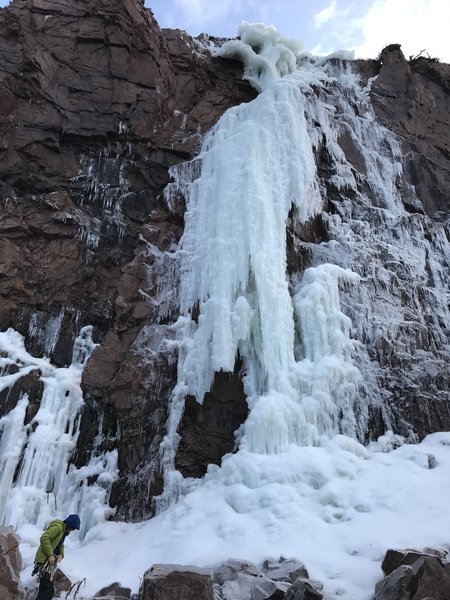 Chenoo