Cool Slab
V0, Boulder, 15 ft (5 m),
Avg: 4 from 1 vote
FA: unknown
Alabama > Sand Rock > Sand Rock Bould… > Jaws Area
Description
Surprisingly, there is no record online or in any guidebook for this route. "Cool Slab," a boring, but accurate, name for this fantastic route! I climb it at least once every trip to Sandrock.

There are two classic high-step slab moves, the harder being right off the ground and the easier right at the top.

This is an excellent beginner intro into bouldering, as the height is perfectly spicy but still completely safe. The smile of climbers both new and old after they grab the victory jug at the top is priceless.
Location
This is the tallest route on the small boulder north of the concrete slab. . All holds on the slabby face are on route, but stay in the center plumb line of the highest point. Top out on the jug over this highest point. There are several other smaller V0-1ish pocketed routes that are worthwhile on this boulder
Protection
Pad/Spotter
Photos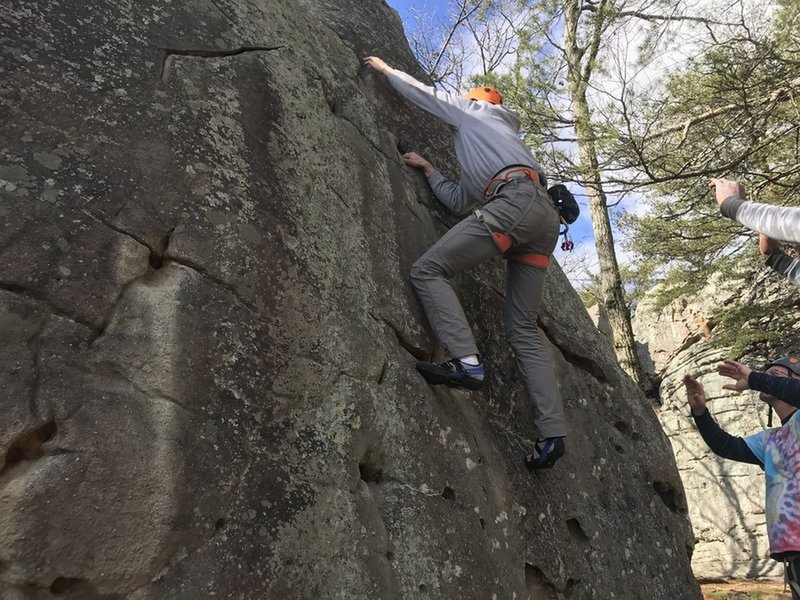 Very Cool