Trick or Trash
V2-, Boulder, 10 ft (3 m),
Avg: 3 from 1 vote
FA: Noah carter
Tennessee > Buffalo Rock on Frenc…
Description
Start with foot on half inch ledge low on the rock, push behind you on flat edge with right hand and pull with left on edge of the face. Move right hand to left edge and stand up progress your way up to top out. Short but fun and a bit tricky.
Location
Walk past The Bend 100 yards to the next outcropping. This is the closest boulder to the water with the flat face
Protection
Crash pad
Photos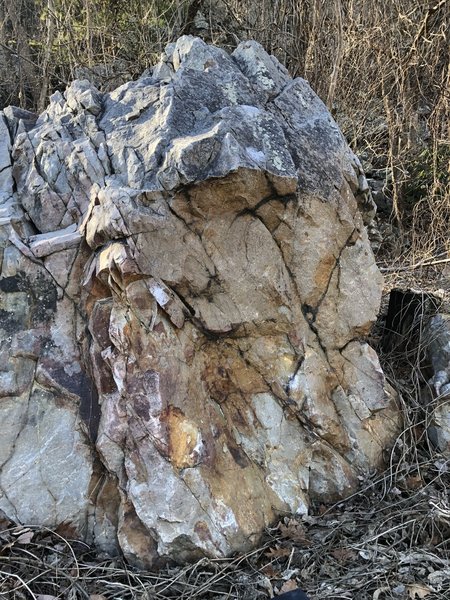 Trick or Trash