Baby Steps Right
V-easy, Boulder, 12 ft (4 m),
Avg: 2.5 from 2 votes
FA: unknown
Texas > Fiesta Wall > Left of The Bow
Description
Pretty consistent, easy intro climb. Straight up and break right 12 feet to the ledge. Should have a decent left hand side pull and great feet. Top out right side of the pocketed indentation.
Location
Shares start with Chimera and Purple Rain. Head straight up good holds to the ledge around 12 ft.
Protection
Pads
Photos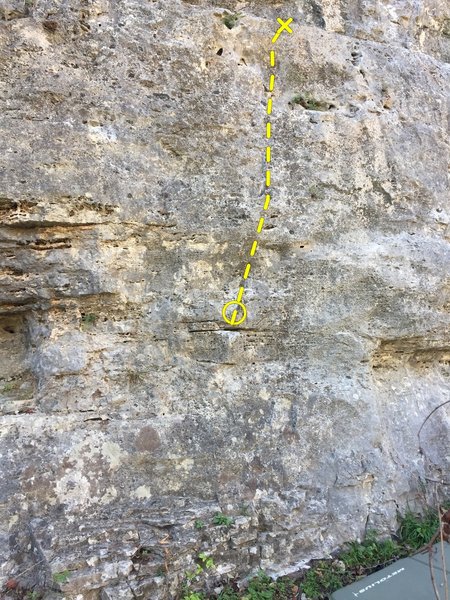 Baby Steps V0-