Sure Fire
5.9, Sport, 50 ft (15 m),
Avg: 1.7 from 9 votes
FA: unknown
Nevada > Southern Nevada > La Madre Range > Gun Club > Right (North) Wall
Description
Locate the first bolt high in the flat, light tan patch. Follow the line slightly left and over a bulge just before the anchor.
Uncertain route name, grade, and FA. Added to help locate existing routes; please forgive any errors, and contribute missing details if known!
Location
Farthest to the right in the upper section of the North wall
Protection
4 bolts to anchors
Photos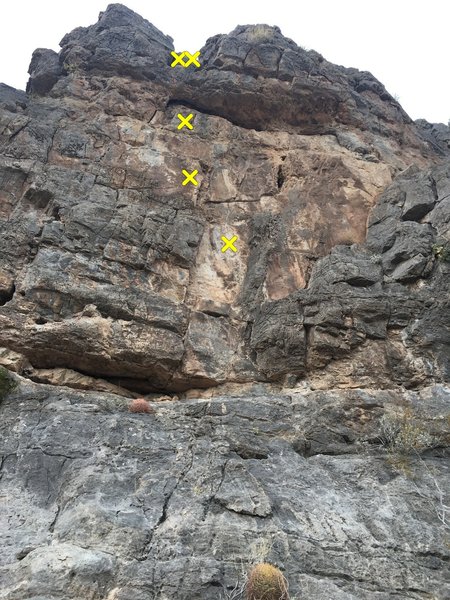 Sure Fire