Como Diablos
5.9, Trad, 60 ft (18 m),
Avg: 2.4 from 8 votes
FA: Chris Palacios, Jair Sancho Aug 2019
California > Lake Tahoe > Carson Pass Hig… > Woodfords Canyon > Murals > Lower Mural
Description
Start at the base of two cracks and gain the ledge. From here zig zag up past three bolts and back into somewhat of shallow hand crack, getting into this crack is the crux . Finish at two bolt anchor.
Location
When arriving to this wall, head up and left until you get to the two adjacent cracks.
Protection
.3-2" gear with 3 bolts to bolted anchors
Photos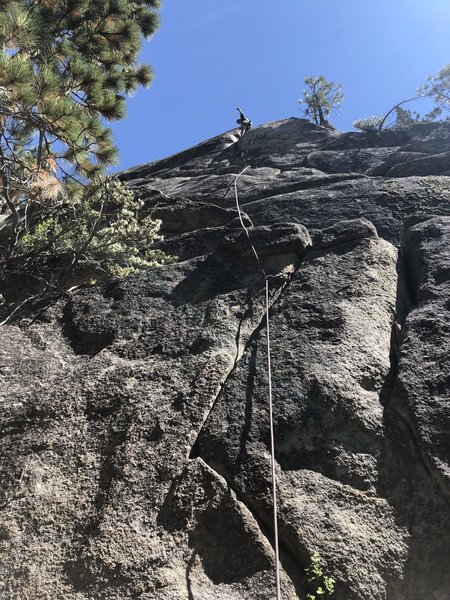 Chris sending