Timpani
V4, Boulder,
Avg: 4 from 1 vote
FA: unknown
Maine > -Camden Hills > 10. The Spot > Burried Treasure boulder
Description
Sit start: right hand on the undercling, climb the middle of the wall, using a large undercut fin. Stand start from crimp is V3.
Photos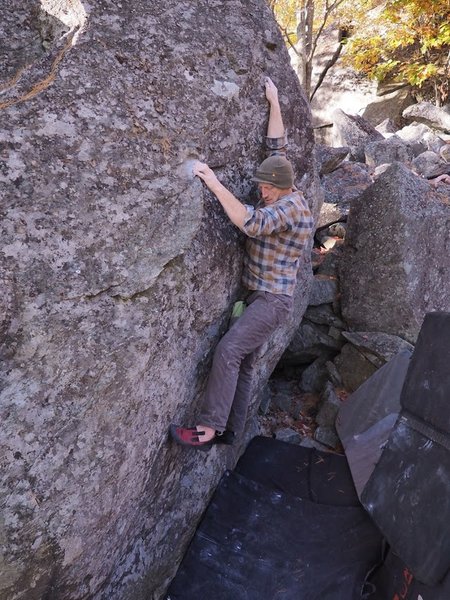 On the big fin, Timpani.