Golden Crescent
V2+, Boulder,
Avg: 2 from 1 vote
FA: Ben Summay and Ian CB maybe
Wisconsin > Baraboo Range > Devil's Lake > Devil's Lake Bo… > E Bluff > E Bluff S Face > 06. W of CCC Trail > Witness the Slickness
Description
From a sit with your right hand on a low pinchy crimp and left on a side pull (the low good part of the scoop feature), climb the short face right of the scoop. And yes, your left hand uses the scoop feature but stay on the face.
Location
Just west and next to the Witness the Slickness Boulder, which is just uphill of the Flux Boulder.
Protection
2 pads
Photos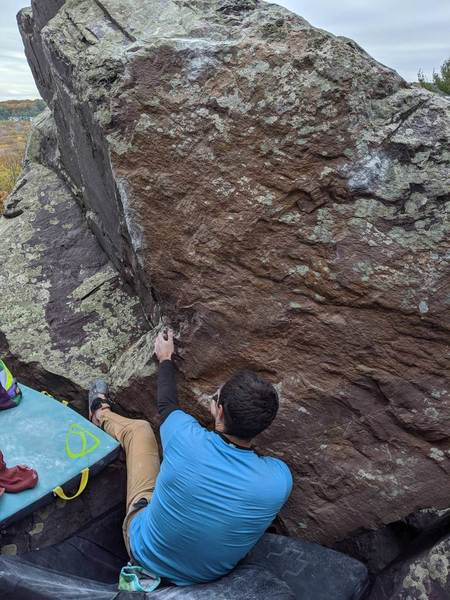 Golden Crescent start