Trimegesto
5.10a, Sport, 70 ft (21 m),
Avg: 3 from 1 vote
FA: unknown
International > Europe > Spain > Catalonia > Siurana > Village Crags > Marges Lower
Description
Good route, that follows the slab up interesting moves up the wall. 6a in the guidebook.
Location
In the middle of the wall, starts on the trail. One of the routes that starts just right of the dropoff where the trail switches back.
Protection
Bolts
Photos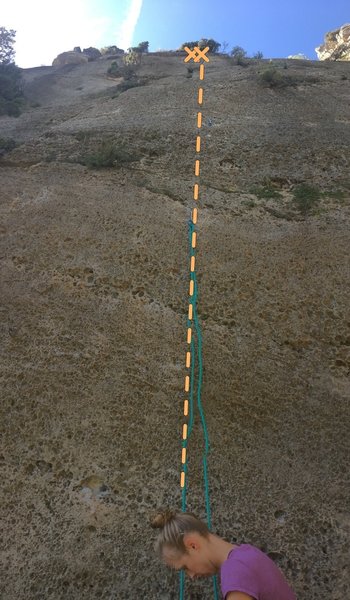 Trimegesto