Waiting Line
V4+, Boulder,
Avg: 3 from 1 vote
FA: unknown
Alabama > Moss Rock Preserve > Grass Man Area
Description
Start on wide left and right holds combo with heels. Move to several smooth shallow sloped jugs on lip. Traverse to the right and top out towards the other end of the short cave? This should be the original route but I feel like it makes perfect sense to just top out straight up, perhaps at a slightly softer grade V4.
Location
North west face of Split Boulder. Go through split alley and problem is on immediate left on downhill side.
Protection
pads. Might want at least 2 depending on confidence and spotter availability to move pads.
Photos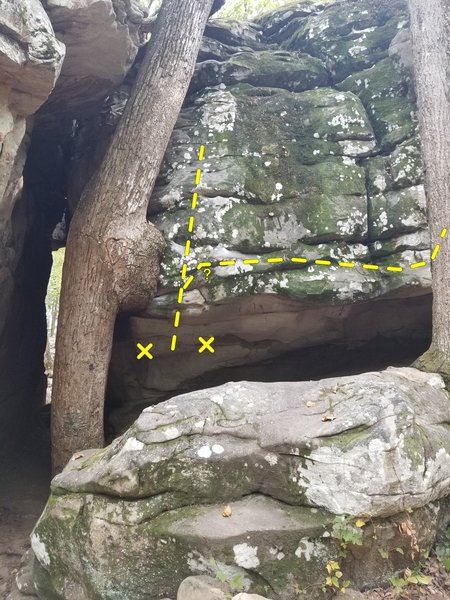 Waiting Line