Autumn Tears (pitch 2)
5.9, Trad, 30 ft (9 m),
Avg: 2 from 2 votes
FA: George Hurley, David Giampietro and Ed Matt, Nov 6 2013.
New Hampshire > WM: N Conway > Humphrey's Ledge > 1. The Geriatric Walls
Description
Climb straight up the head wall passing two bolts. Continue using some gear to rope anchor at tree.

Descent: 60m should reach the bottom

(Wrote up as separate route as the first pitch is a nice 5.6 sport that should not be overlooked. The second pitch was added a couple of weeks later.)
Location
Second pitch of Autumn Tears, just right of the anchors.
Protection
2 bolts and some gear
Photos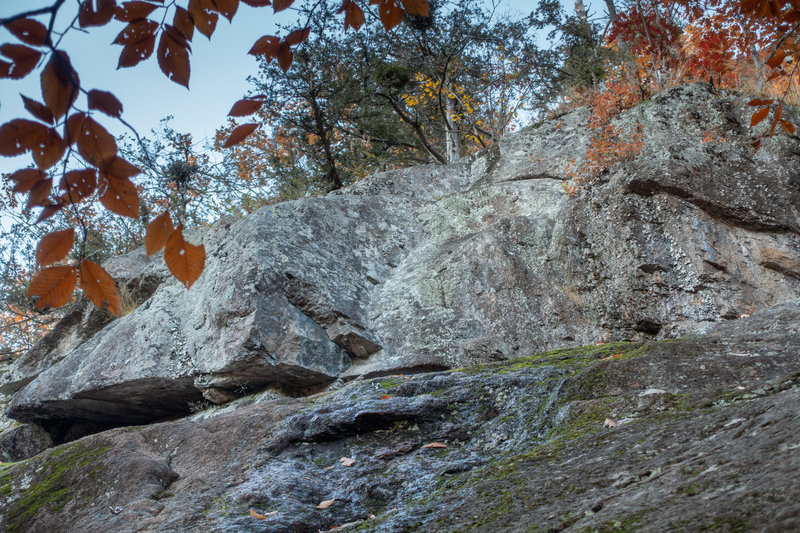 Autumn Tears, 2nd pitch