Shambala
Avg: 3.4 from 7 votes
Your Difficulty Rating:
-none-
Change
Description
Just outside the labyrinth that defines "Man Eater" to the left, this line stays outside and turned out to be quite good. Start is the same as Man Eater up on the high shelf reached by way of via ferrata. Face moves to a high bolt. Then a wide stem box where several 360 spins will swirl your mind prior to the chimney. Gear is all good in the cracks both front and back of the climber. There is a # 2 placement on a runner between bolt 2 and 3 that needs a backward glance. Other than this, everything is straight forward except for the exposure. Plenty of this.
The top is the most fun. So high in a chimney with such good gear in such good rock.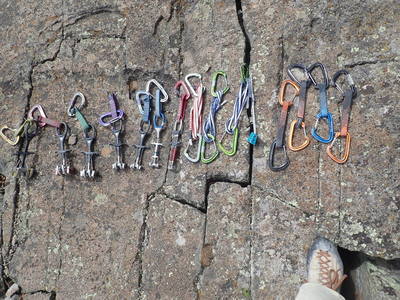 FA rack
0