Tooth Bender
V2, Boulder, 6 ft (2 m),
Avg: 1 from 1 vote
FA: unknown
Colorado > Grand Junction… > Unaweep Canyon > Nine Mile Hill > Mecca Boulder Area > Pink Floyd Area > Elephant Rock
Description
Sit start on the diagonal feature. Follow the arete right to reach the sloping lip and an easy mantel.
Location
It climbs the right-trending arete on the north face.
Protection
A pad. The landing is great.
Photos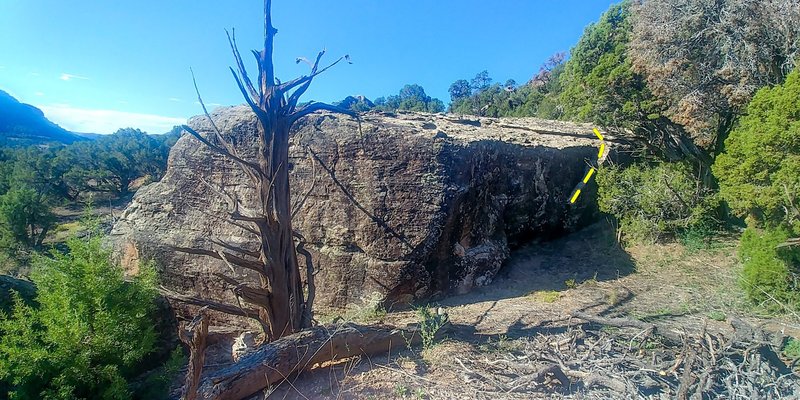 Tooth Bender.