Because It's There
5.9, Trad, 40 ft (12 m),
Avg: 2.5 from 2 votes
FA: JL
International > N America > Canada > Yukon Territory > Golden Canyon > Cranberry Meadows
Description
Thin crack climbing leads to blocky scrambling. Some love it, some are unenthused.
Location
Left of Shark Fin. Climbs up towards a broken left-facing dihedral.
Protection
gear from small nuts and 0's to 2". Two bolt anchor, walk off or rap shark fin.
Photos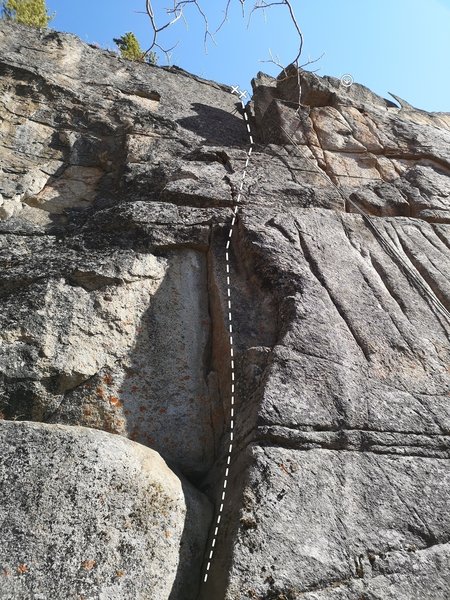 Because It's There