Winking Right
V2+, Boulder, 10 ft (3 m),
Avg: 2 from 1 vote
FA:
Tre Atkinson
, July 27, 2019
California > Lake Tahoe > Ebbets Pass Hig… > Bear Valley > Spicer Reservoir
Description
A slab problem to the right of the winking face with a bunch of mostly useless underclings.
Location
Start on the undercling crimps and good footholds and grab the right sloper under the undercling and the right-most part of the smile. Get higher holds and top out.

The Winking Boulder is located N of the Wavy Boulder.​​​​
Photos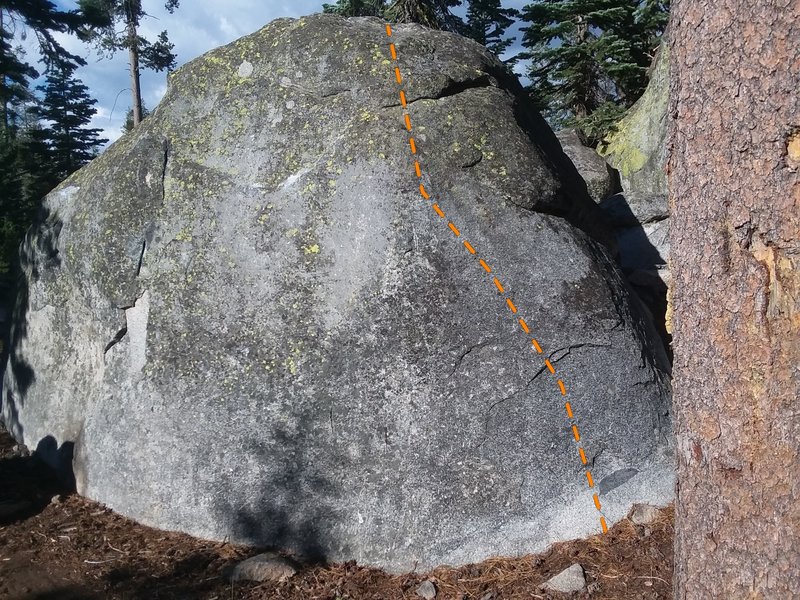 Winking Right