Ladybug Jam
5.11b, Trad, 95 ft (29 m),
Avg: 3 from 1 vote
FA: Mar 2018
Virginia > Shenandoah & NW… > Shenandoah NP > Old Rag > Waking Dream Wall
Description
Fun flaring hand-crack system by an arete that leads to a scenic face and airy bulge. Runout but easy slab topout. Be careful with a potentially loose jug and flake to the left of the last bolt. Walk-off descent to left or right (right more complicated). Ladybugs filled the crack on the first ascent.
Location
30 feet right of Nothing Sleazy.
Protection
2 bolts on face. Standard rack. Sling tree for anchor after slab top-out.
Photos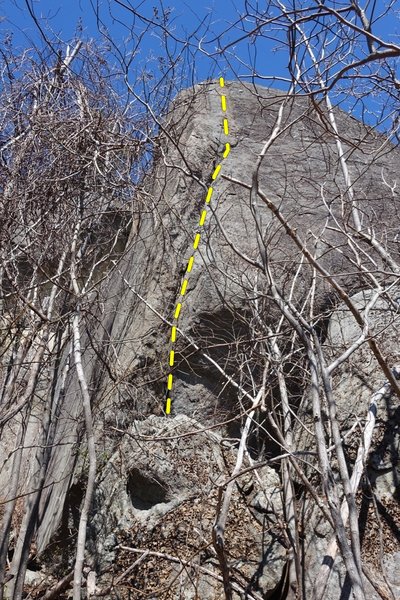 Ladybug Jam from below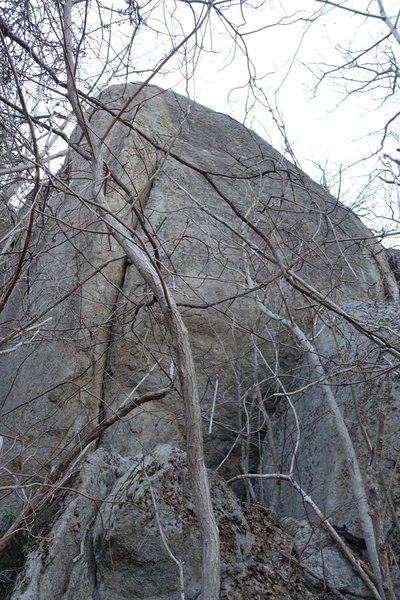 Ladybug Jam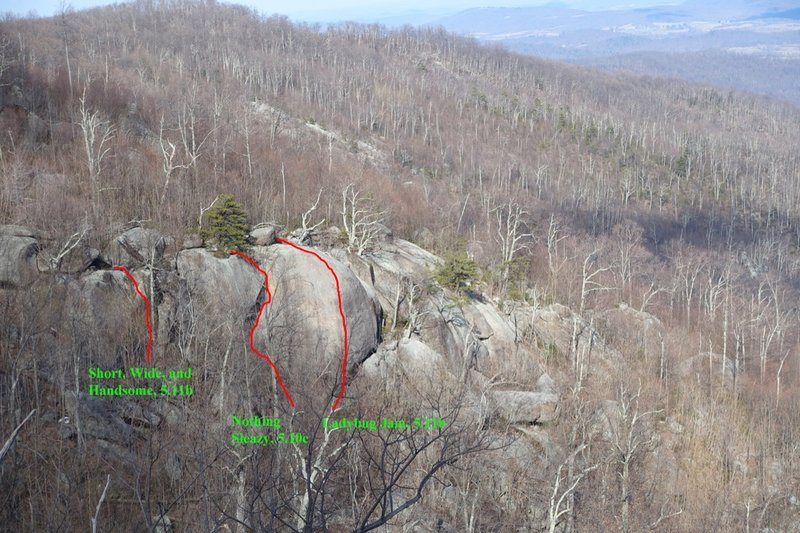 Location of Ladybug Jam