Chedda
5.8, Sport, 50 ft (15 m),
Avg: 2.7 from 9 votes
FA: Matt Thomsen, Stu Kuperstock
California > Sierra Eastside > Mammoth Lakes Area > Sherwin Plateau > Rimview Cliffs
Description
Climb the face with a crack in it to a ledge. Then move off the ledge to a pocketed face with yellow lichen. Then climb pockets, and the arete to the anchor.
Location
Located 10' to the right of Lovin' Life.
Protection
6 bolts, bolted anchor
Photos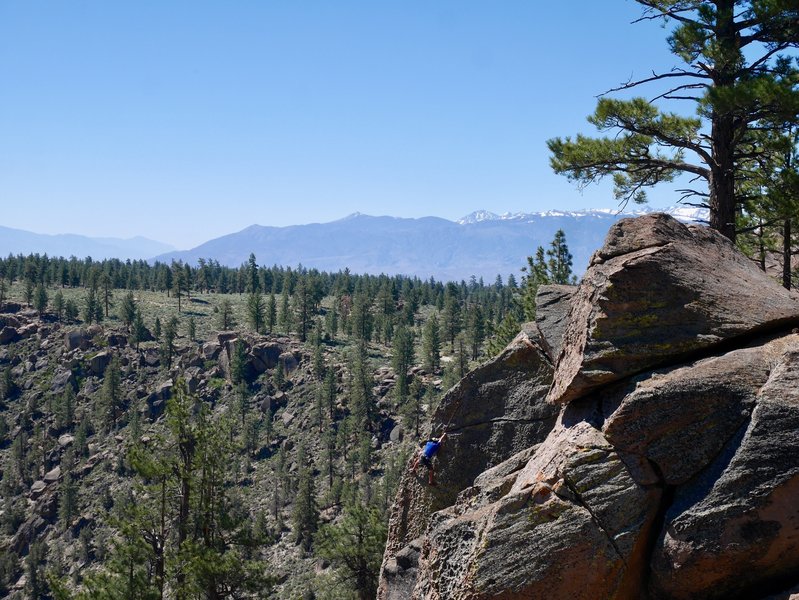 Climbing Chedda