Dream Fatigue
V5, Boulder,
Avg: 4 from 1 vote
FA: Joel
Wisconsin > Baraboo Range > Devil's Lake > Devil's Lake Bo… > S Bluff > 06. Ejaculator Area
Description
Start on the large jug. Climb great holds up the compression feature to a tricky topout.
Location
Just around the corner of the ejaculator area along the same cliffband.
Protection
2+ pads
Photos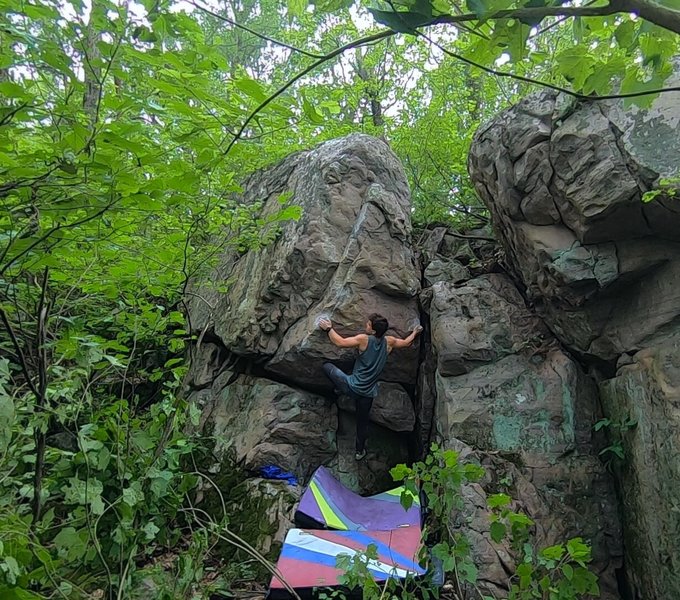 Crux.