Danger Noodle
V2, Boulder, 15 ft (5 m),
Avg: 3 from 2 votes
FA: Chris Murone
Virginia > Central & South… > Cove > Great Wall of Slimea
Access Issue:
Private property line
Details
Property line located at back of main bouldering area. This is a hard "No Cross" line. But all climbable boulders are located off of private property.
Description
Start on the central, chest-height, jugs then go right and
up to the crack that seemingly snakes left to the finish of "Almost Arête".
Location
Start on the boomer jugs in the middle of the boulder.
Protection
Crash Pads, 1 or 2
Photos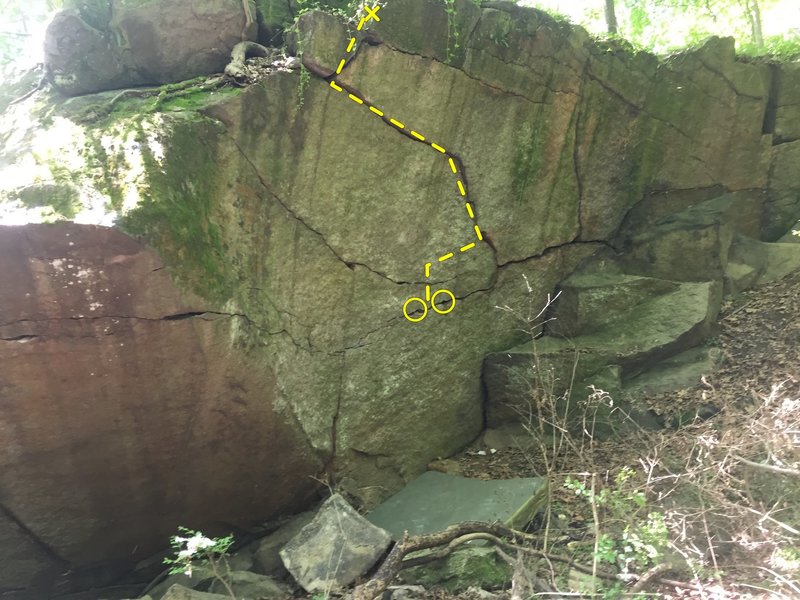 Photo of bouldder