Spelunkers
V1, Boulder, 10 ft (3 m),
Avg: 2 from 1 vote
FA: April, 2019
Virginia > Shenandoah & NW… > Shenandoah NP > N District > Ft Windham Rocks
Description
Use a nice side pull right hand and a left edge for a little compression start. Work up problem through series of crimps and jugs. Could be made significantly harder with sit start.
Location
About 10 yards right of the main trail coming from the parking lot. Same Boulder as "Blood Root" but this problem faces the trail (West).
Photos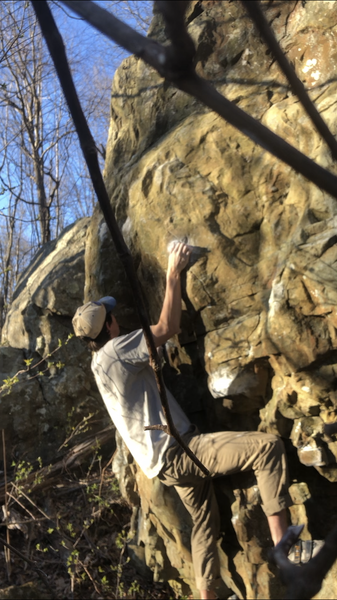 First move