Up Against the Wall
V2, Boulder, 14 ft (4 m),
Avg: 2 from 1 vote
FA: unknown
Colorado > Grand Junction… > Unaweep Canyon > Nine Mile Hill > Blue Moon Bould… > Fertile Crescen… > Multiplex Boulder
Description
Sit start matched on the large sidepull. From there, move slight right to edges, then head straight up through further edges to reach a solid finish.
Location
It climbs the boulder's south face.
Protection
A pair of pads. It has a good landing, but there are are some neighboring rocks.
Photos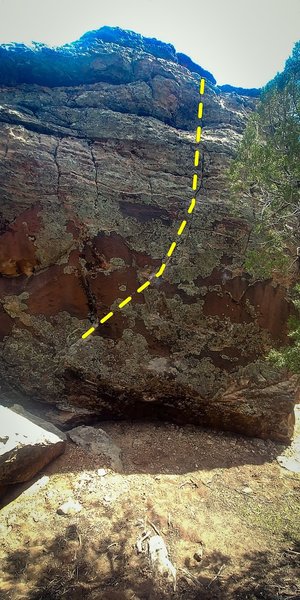 Up Against the Wall.