Funnel Weaver
V5, Boulder,
Avg: 2 from 1 vote
FA: Jesse Hagedorn, 4/9/19
Colorado > Glenwood Springs > Glenwood Canyon > No Name Canyon > No Name Canyon Boulde…
Description
Stand start with your left hand on an undercling sloper and your right hand on the arete using a pinch. This shares the same start and first couple of moves with
Rose Weaver
but busts back out onto the arete for the direct finish.
Location
Upstream of
Smile from a Veil
and about 50 yards downstream of the bridge, the boulder sits in/on the edge of creek and is easily visible from the trail. Walk across the bridge, and double back on the other side of the creek. The boulder will be about 20 yards below you and is accessed by walking down through the talus.
Protection
A couple pads
Photos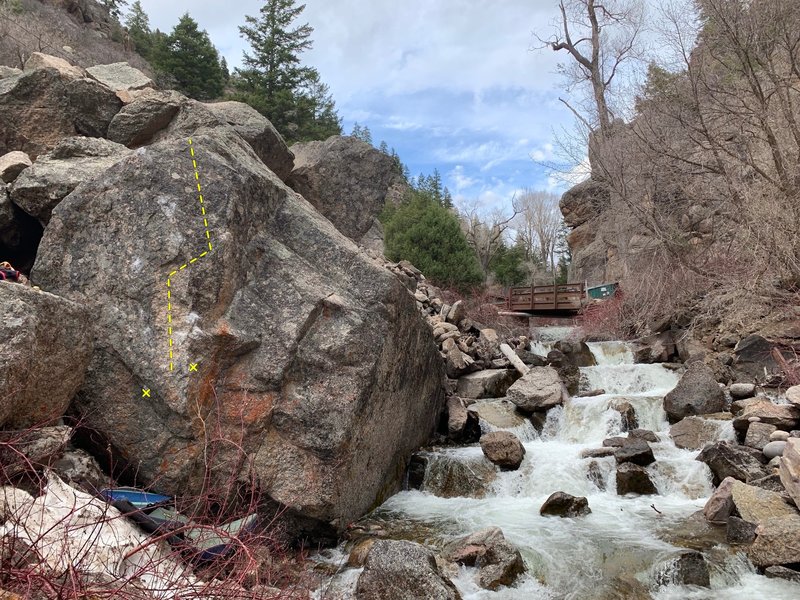 Funnel Weaver.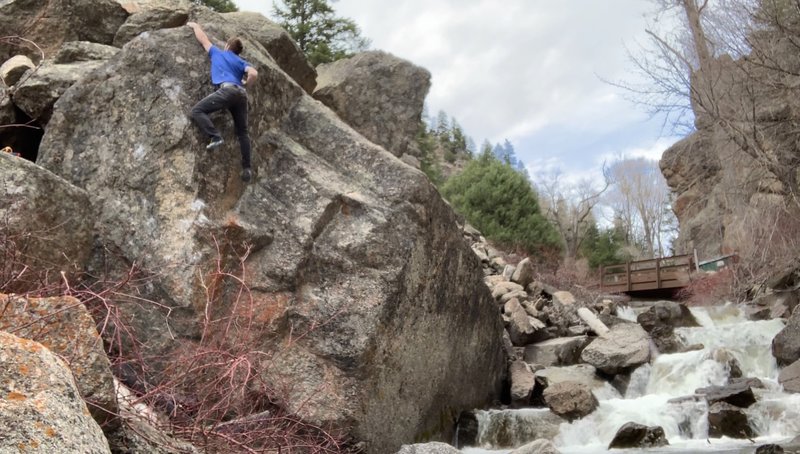 Funnel Weaver FA.