How Now Brown Cow
V0-1, Boulder, 5 ft (2 m),
Avg: 1.5 from 2 votes
FA: Justin Branson
Missouri > EM: St Francois SP > B: Park Boulders > Mooner's Hollow… > Song Bird Roof
Description
Sit start with your hands under the cows head feature. Then pull hard and throw for the top.
Location
Right of the Song Bird Roof about 30'.
Protection
Crash pad... Maybe
Photos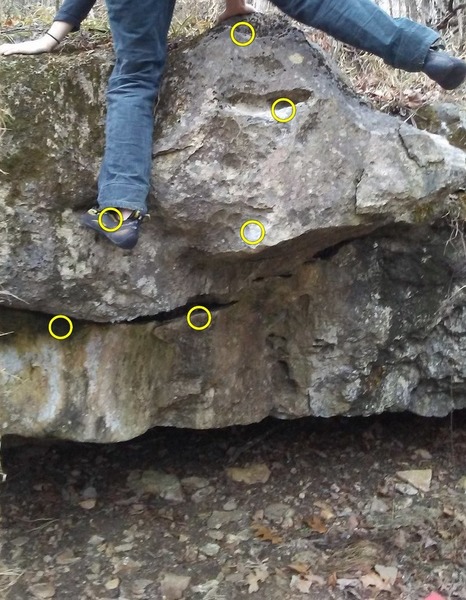 How Now Brown Cow