The Old Bull
V8, Boulder, 15 ft (5 m),
Avg: 2 from 1 vote
FA: Nic Oklobzija, Nov. 2018
S Dakota > Needles Of Rush… > Mt Rushmore Nat… > Wrinkled Rock C… > Scuttlebutt Bou… > Old Bull Boulder
Access Issue:
Check NPS for Closures
Details
Description
A few powerful yet balancy moves and then it's over. SDS, matched on the right facing rail above alcove. Move right into seam and finish up easy flake/crack.
Location
This is the center problem on the North face. Begin just left of large tree and in front of a little "cave".
Protection
Couple pads.
Photos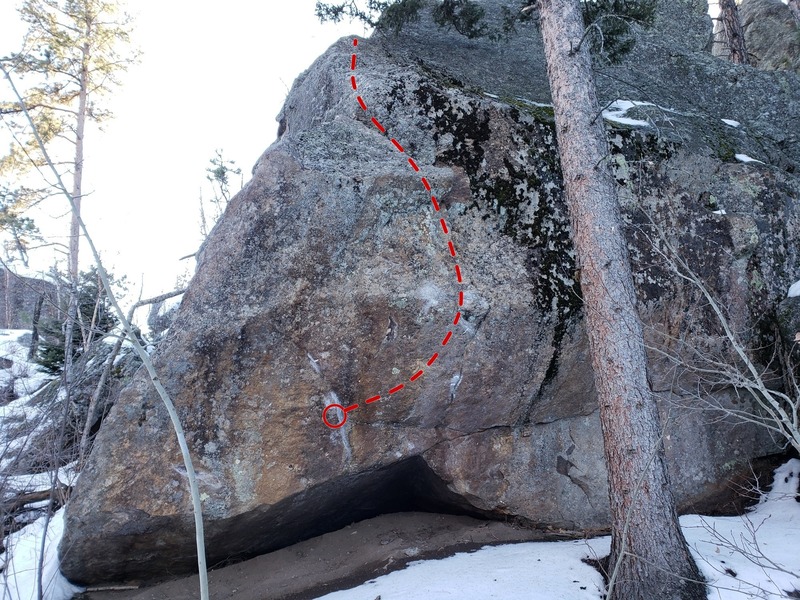 Old Bull V8