Coyote Ugly
WI2+, Ice, 170 ft (52 m),
Avg: 3 from 2 votes
FA: Earl Redfern and Bob Ordner
N Carolina > 1. Southern Mou… > Cashiers Area (… > Whiteside (ice)
Description
Nice line with several ledges. This was fat in not so perfect conditions.
Location
Right side of wall, right of Pinnochio.
Protection
Screws, 2 ropes, rap from trees.
Photos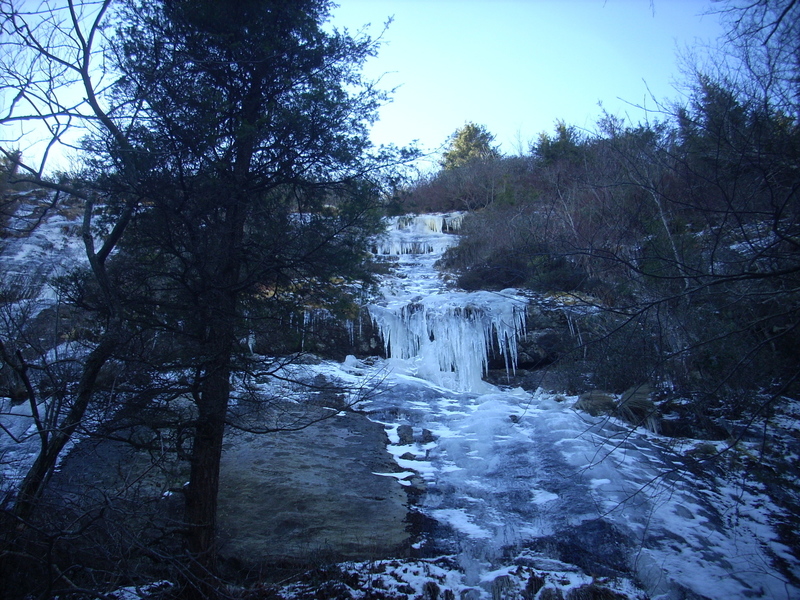 Coyote Ugly