The Mossman Prophecies
V1, Boulder, 12 ft (4 m),
Avg: 2 from 1 vote
FA: unknown
Missouri > EM: Amidon > Secret Valley o… > River right > Mossman Boulders
Description
Sit start with wide hands. Move up and right, using the cool big pocket.
Location
On the upstream-facing side of the Mossman area. Look for the big pocket.
Protection
Pad.
Photos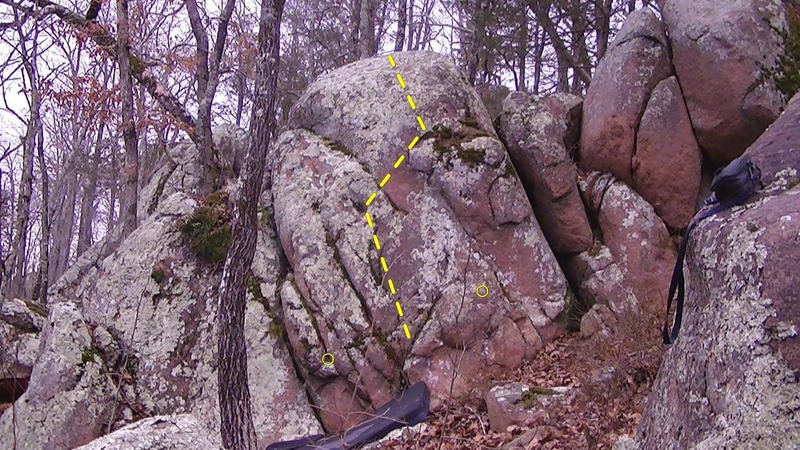 Funky stuff