Slap Chop
V2, Boulder, 10 ft (3 m),
Avg: 2 from 1 vote
FA: unknown
Missouri > EM: Amidon > Secret Valley o… > River right > Mossman Boulders
Description
Sit start under the small prow with high crystals on either side. Work up, top out on the left face. Most of the difficulty comes near the start.
Location
In the clearing on the downstream side of the boulder cluster, head uphill a ways and the boulder should be on your right.
Protection
A pad should suffice.
Photos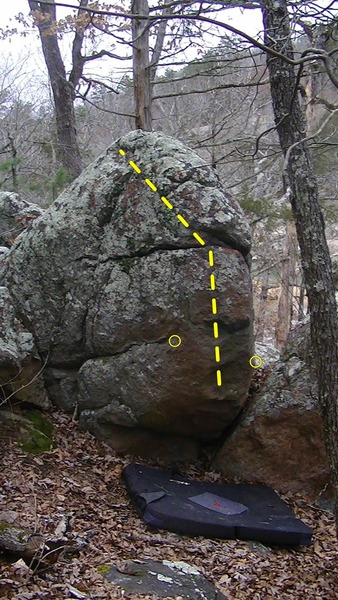 Short but cool.