Double Trouble
5.10a PG13, Trad, 45 ft (14 m),
Avg: 2 from 1 vote
FA: Dick Richardson / Andy Solow / Vince Hernandez / 1979
Nevada > Southern Nevada > Christmas Tree… > Frock Rock
Description
I'm assuming this route follows the small intimidating seam. There are SUPER rusted old anchors not trustworthy at all at the ledge above the crack. If they were replaced, this route could be climbed again.
Location
South side of Frock Rock. Same wall as the two old random hangers.
Protection
Trad rack, doubles in micro stuff?
Photos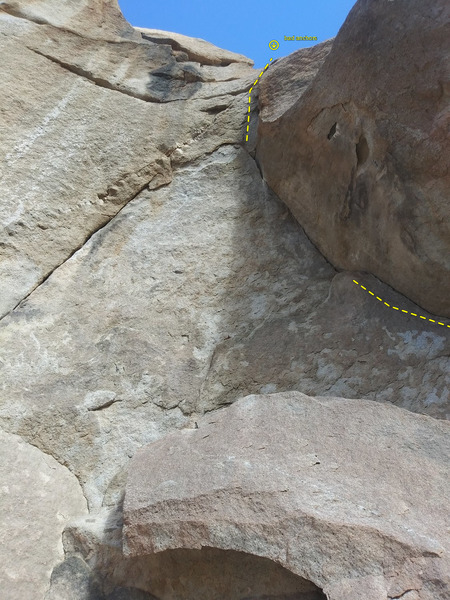 The route (I believe)