Unnamed
V0, Boulder, 13 ft (4 m),
Avg: 1.3 from 3 votes
FA: unknown
California > Northeast Calif… > Doyle Area > Ft Sage Mountains > Rock Ridge > Red Face
Description
Straight up the arete using right hand crack and left hand edges. Crux is getting off the ground.
Location
Just right of Red Face - V3.
Protection
2 pads and spotter
Photos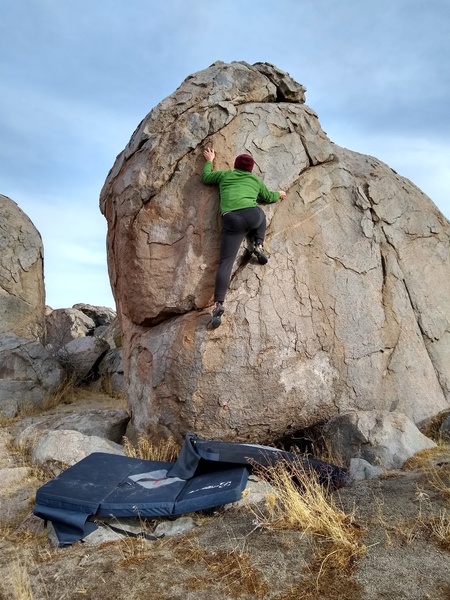 Lane getting warmed up.