T Crack
5.9, Trad, TR, 40 ft (12 m),
Avg: 3 from 1 vote
FA: Tony Morris
Arkansas > River Valley &… > Mt Magazine SP > E Scenic Overlook
Description
Varied jamming with face holds scattered throughout.
Stays a little drier than the other two routes after a rain.
Location
Obvious crack on the right side of the wall.
Protection
SR and tree anchor.
Photos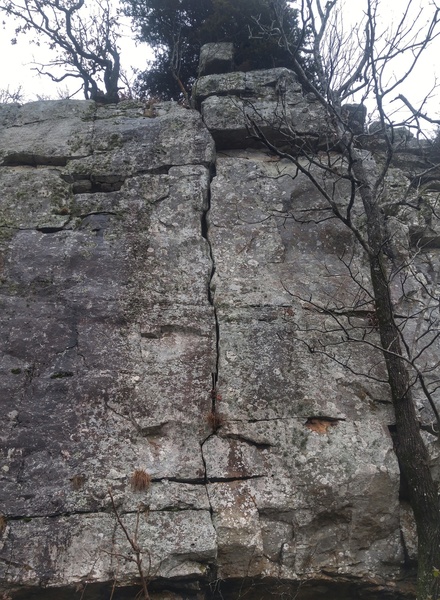 T Crack