4. Algonquian Arete
V7, Boulder, 12 ft (4 m),
Avg: 4 from 1 vote
FA: Pete Otis
Massachusetts > N Shore > Cape Ann > Poles Hill (Sun… > Algonquian Boulder
Description
Low sit start on the steep arête with your left hand on a pretty low micro-crimp and your right hand on a higher, flat, black hold about a foot beneath the arete. Move up to the arête proper without dabbing on the ramp, match, use some serious core and compression to ascend the arête and top out. Although the upper arête is sharp, this rig still gets 4 stars based upon its geometry and movement. The grade given is for the low start described.
Location
This ascends the dead obvious, steep, left-leaning arête located about a foot left of the split in the boulder.
Photos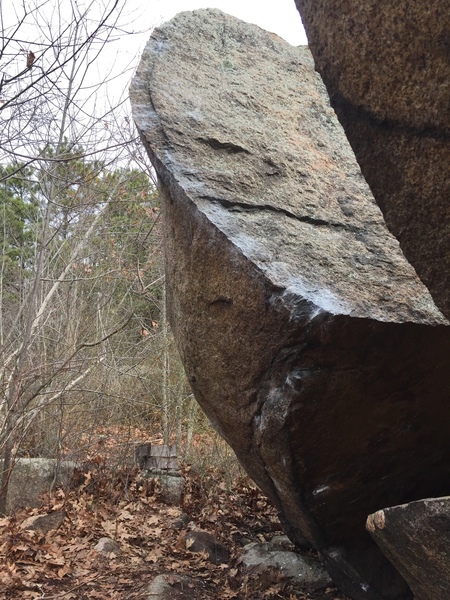 Algonquian Arete.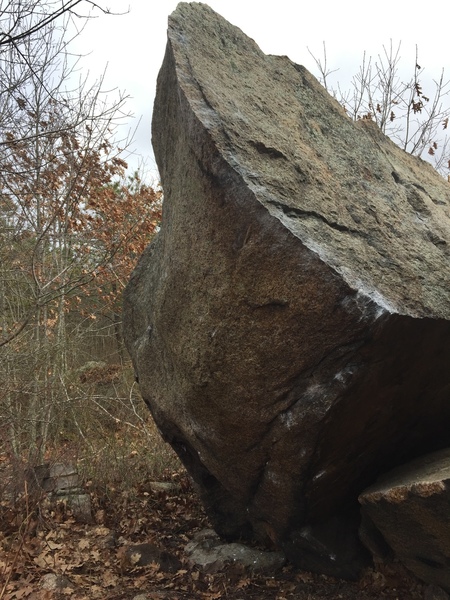 Algonquian Arete.