Ayerloom
V0-1, Boulder, 9 ft (3 m),
Avg: 1 from 2 votes
FA: unknown
Massachusetts > Eastern, MA > Ayer Boulders > Chimney Boulders
Access Issue:
COVID-19 Guidelines
Details
SNECC is encouraging all climbers to use caution and good judgment regarding the spread of coronavirus. Please reference guidelines provided by local government, land managers, and LCOs to ensure you have contingency plans at an area you may have planned to climb at if you are unable to practice social distancing. For further information, please see the pandemic guidance provided below at:
gunksclimbers.org/gunks-new…
.
Description
Start under the roof on the left side, and top out straight up.
Location
This is right of the chimney under the roof.
Protection
A couple of pads.
Photos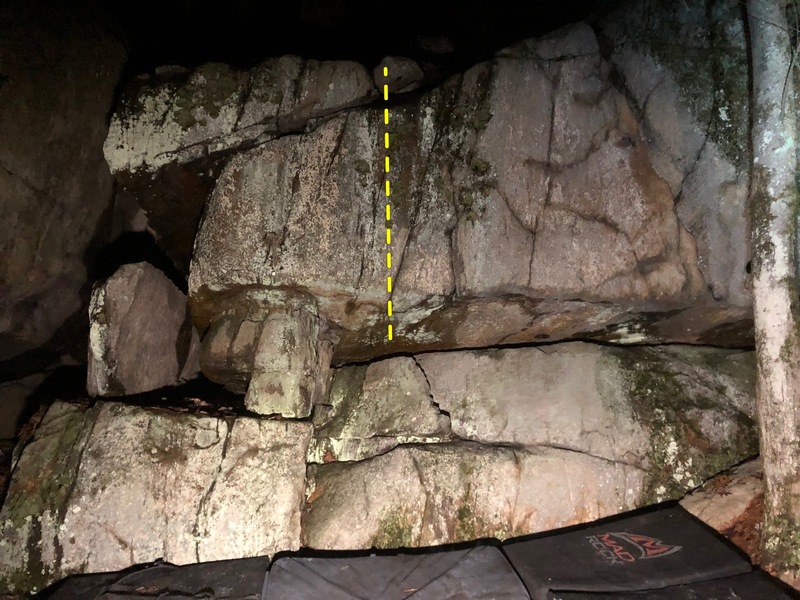 Ayerloom.