Run Away
V1, Boulder, 12 ft (4 m),
Avg: 2 from 1 vote
FA: unknown
Idaho > W Idaho > Swan Falls > Hairpin Boulders
Description
Climb the up the arete and then move right before the loose rock, sharing the top out with "Raw Tips".

To start, look for a sidepull for the left hand around the left side of the arete, and a ripply crimp for the right hand around the right side of the arete.

Apparently a sit-start variation is also possible, obviously increasing the difficulty.
Location
The North arete of the Hairpin Boulder. Just left of the "Raw Tips" problem.
Protection
Pad
Photos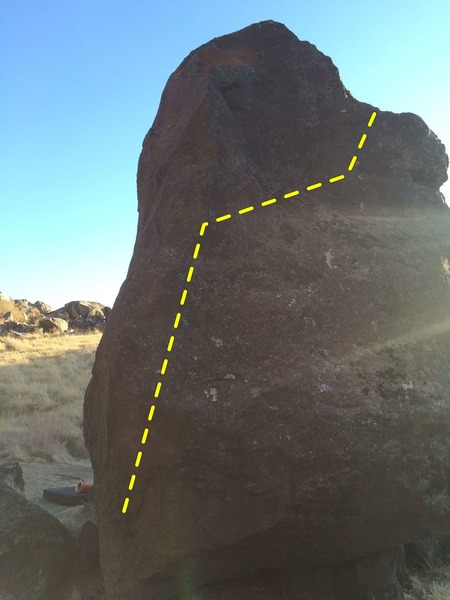 Run Away (V1)