Fogmatist
V1, Boulder, 8 ft (2 m),
Avg: 2 from 1 vote
FA: unknown
Colorado > Grand Junction… > Unaweep Canyon > Nine Mile Hill > Rock Garden Bou… > Salutations Stone
Description
Sit start matched on the pinch. From there, ascend the boulder using the arete and face edges to reach an easy mantel.
Location
It climbs the east side of the boulder southeast arete.
Protection
A pad or two. There is a rock that makes part of the landing uneven.
Photos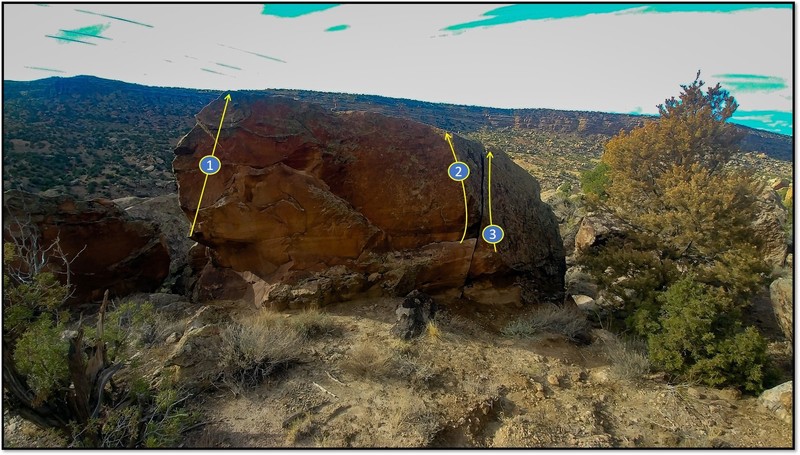 1. Fogmatist.